I love eating at potlucks. Being able to graze freely and sample a whole bunch of different food is my kind of eatin'! That's exactly why I host a Superbowl party every year. I can stock my kitchen full of healthy Superbowl snacks and appetizers. Do I like to watch football? Nope! Do I like to eat food at football parties? Oh yeah! But, I also want to stay on track with healthy eating. This is why I host the parties. If it's at my house I am able to control the cuisine for the most part.
Since I want to spread the word about real food, I want to make this easier for you too. So, I put together a little round-up of healthy potluck pleasers, complete with snacks, beverages, and sweets! Let's get this party started, shall we?
First, you need to get the correct tools to take this party on: The two tools that I use for every party are THIS and THIS! These handy gadgets make my life easier every day, especially when preparing to host a party. Time management is KEY!
Well, let's start with the Superbowl staple…
Chili:
Finger Foods: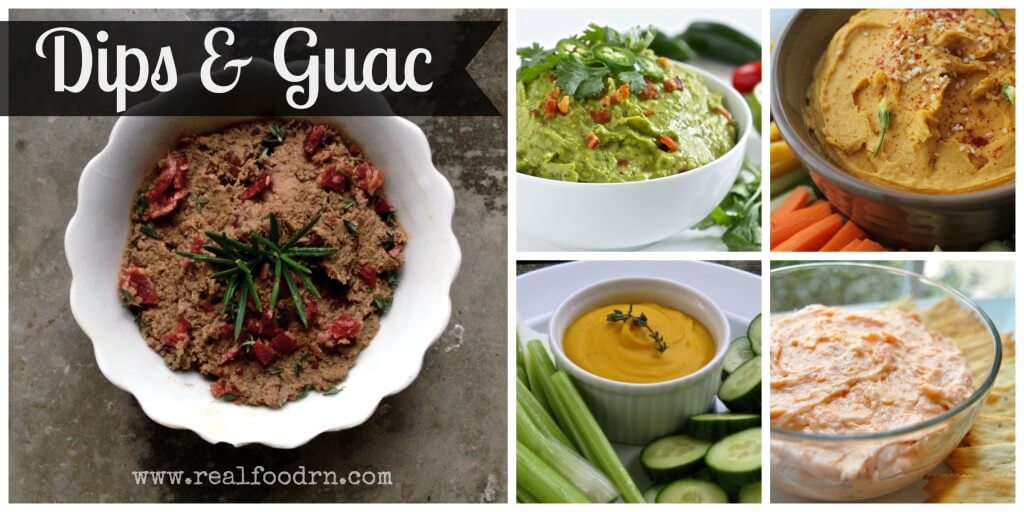 Dips:
Guacamole:
Chips, Crackers, and Fries:
Pizza:
Seafood:
Salads:
Nuts and Seeds:
Condiments:
Sweets:
Beverages:
*If you are looking for more healthy drink recipes, I highly suggest picking up THIS BOOK
CLICK HERE to Pin These Recipes