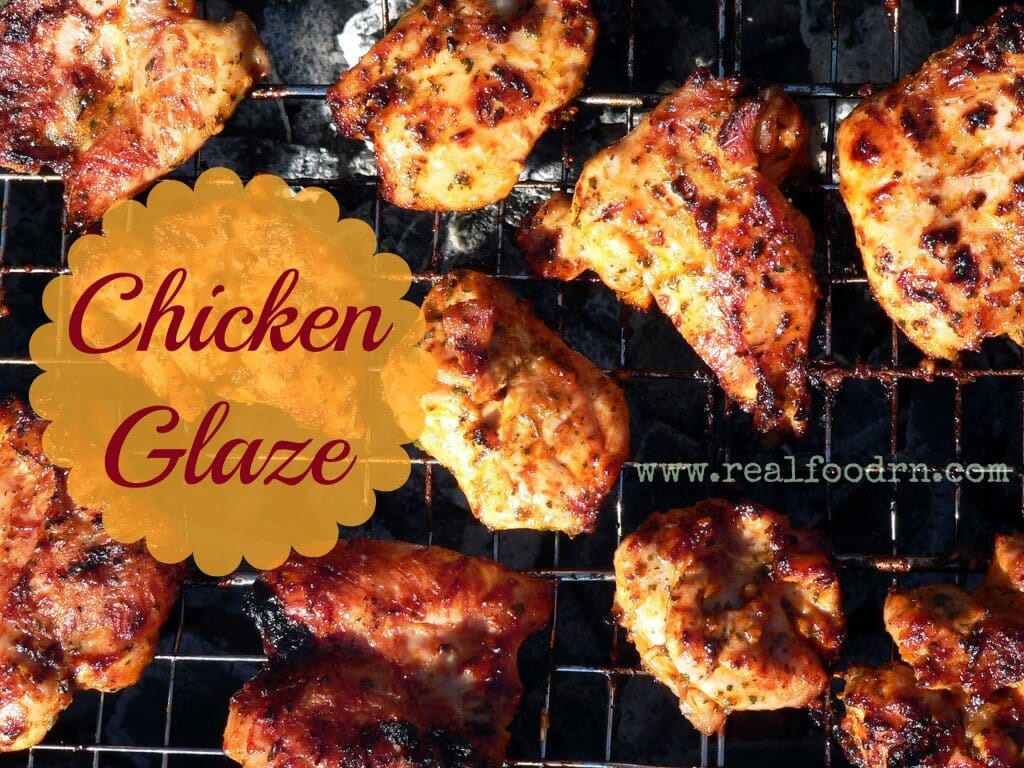 A client of mine gave me this recipe and it quickly became a favorite in our house. The best part is that everyone is involved: I make the glaze, the kids shake the jar, my husband runs the grill. Teamwork! It is seriously the best coconut oil chicken glaze on the planet!
Coconut Oil Chicken Glaze
Ingredients:
1/2 cup coconut oil
1/2 cup lemon juice
1/4 cup water
1 tsp paprika
2 tsp salt
1/4 tsp pepper
1 Tbsp honey
1 Tbsp minced onion
Directions:
Mix all ingredients in a jar in the morning
Every time you walk past the jar, give it a good shake. Kids will love this!
This works best on legs and thighs
Put the chicken on the grill and cook it, when the chicken has approximately 20 minutes left start basting with the sauce. We use this basting brush
You just brush and baste, then flip the chicken
Continue to do this until the sauce is gone
None of the information on this website is intended to be taken as direct medical advice. Always consult with your medical practitioner before trying any of the new knowledge you have learned here. See my
Terms of Use
for more information.
Affiliate Disclosure
Website Disclaimer