My grandpa grew up eating fresh cottage cheese every morning and continued throughout his entire life. He lived to be 100!!!
Our family gets raw whole milk from a local farmer every week. It's the absolute best tasting milk that I have ever had. So, I decided it would be a great idea to learn how to make raw milk cottage cheese for the health of my family. I soon found out that raw milk cottage cheese and raw milk sour cream are also easy to make. They have quickly become a staple in our kitchen and I make them every week!
Homemade Raw Milk Cottage Cheese & Sour Cream
Making your own raw milk cottage cheese and sour cream is easier than you think. Plus, it tastes so much better!
Instructions
1. First, you want to make sure that all the kitchen tools that you are using in this recipe are VERY clean so bad bacteria doesn't grow.
2. Pour the milk into the large bowl and cover with the cotton towel.
3. Make sure that the towel is secured around the top of the bowl so critters don't get in. Use a large (really large) rubber band or some kitchen twine.
4. Let the milk sit on your counter at room temp (out of the sun and away from a heat source, such as the stove or microwave) for 24 hours.
5. There will be a cream layer that settles on top so you will want to skim that off with a spoon and put into another container. Congratulations, you just made sour cream!
Sour cream!
6. Keep an eye on the milk, lift the towel after 24 hours and give it a shake. If the milk is almost like a jello consistency (lumpy and gelatin-like), then it is ready. If you shake the milk and its still very much liquid, then let it sit for another 8-24 hours. Just keep checking on it. I have let a batch sit for 3 days before it was ready.
7. Next, put the strainer into the second large bowl. It is very important that the bowl is suspended above the bottom of the bowl so the whey can drip into the bowl, leaving the milk solids behind.
8. Skim any additional cream off the top and add to your sour cream container. Then pour the milk into the strainer.
9. Cover with a towel again and let it sit for a couple of hours until the only thing left in the strainer is milk curd and the whey is in the bowl beneath. But watch out for spiders when you are making all of this curds and whey (ha! toddler Miss Muffet humor).
10. Now, scoop the curd out of the strainer with a spatula, taking care not to smear it too much and break up the curds.
11. The leftover liquid in the bowl is the whey and can be used for a variety of things. My favorite way to use the whey is to freeze into cubes and use when I want to lacto-ferment things.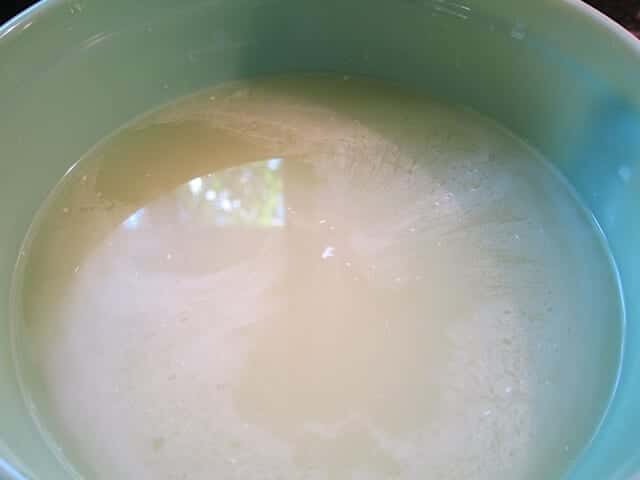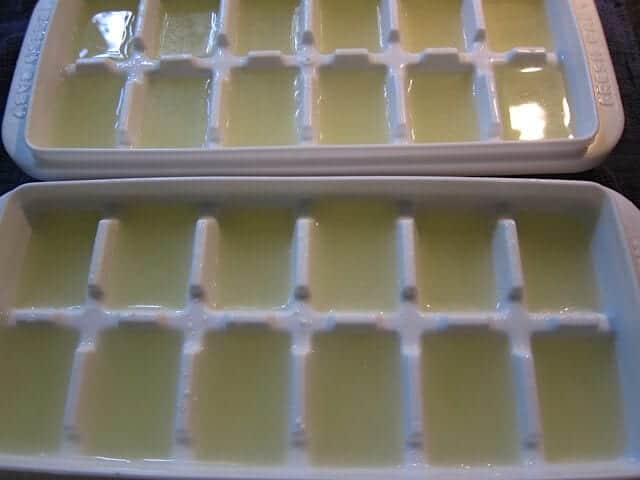 12. Voila! Frozen whey cubes.
13. Ta da, you just made raw milk sour cream, cottage cheese, and whey!
Notes
Find raw milk in your area here.
Recommended Products
As an Amazon Associate and member of other affiliate programs, I earn from qualifying purchases.
CLICK HERE to Pin these Recipes