I am totally crazy about making food for my kids that helps them live healthier lives. I am especially obsessed with getting them to eat a lot of essential fatty acids to help give them proper brain development! However, they are not big fans of sitting down to eat a piece of fish. The fish sticks that you buy in the store are filled with garbage! No way!!! So, I came up with my own recipe and used the omega-3 powerhouse, wild caught salmon. I even told a white lie and told my kids they were chicken nuggets. They eat every single one on their plates, every time! Definite Mommy win! You can't go wrong serving your little ones grain free salmon nuggets!
Ingredients:
If you really want to spice this recipe up, you can include some smoked salmon too. I found some really great smoked salmon online HERE.
Directions:
Heat 1/2 cup coconut oil in a large skillet over medium heat
In a food processor, combine coconut and 1/2 cup almond flour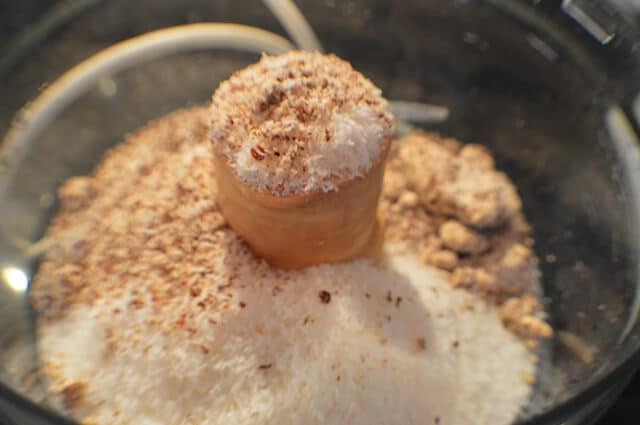 Process until it resembles panko bread crumbs, for a nice fine "breading"
In a large bowl combine the additional 1 1/4 cup almond flour, salmon, salt & pepper, eggs, onion & garlic powder, and cayenne
Stir until well combined
Form into balls using about 1.5 Tbsp of the mixture
Roll them in the breading
Place them in the skillet and fry until golden on one side, flip and fry the other side
Drain on a paper towel covered place
Repeat until all of the salmon is cooked, adding coconut oil to the pan as needed
Enjoy with homemade tartar sauce
These can also be frozen
P.S. If you want to find the best gluten free items online (best prices around, believe me I have checked!) with free shipping, I highly recommend Thrive Market, they even have a special Gluten Free section. CLICK HERE to check them out!