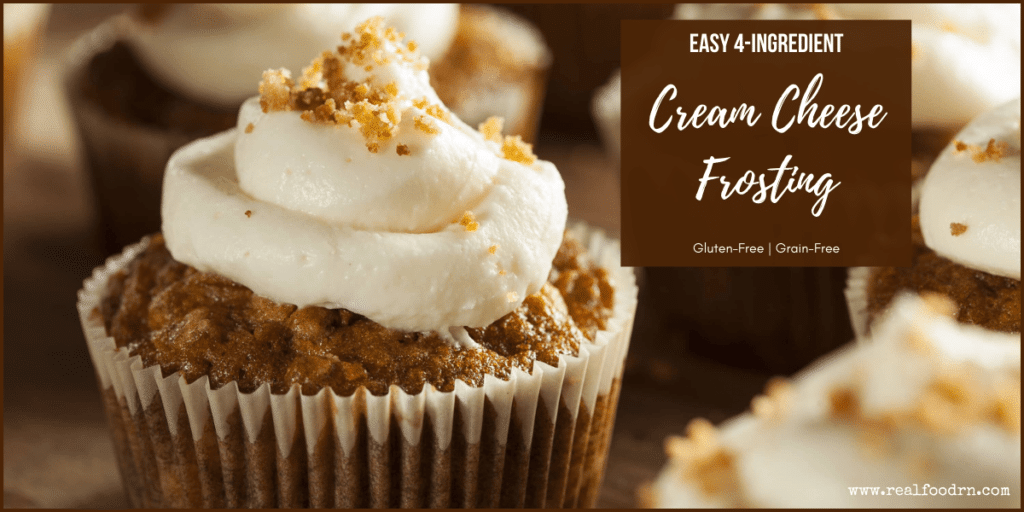 When I was a kid, I loved cream cheese frosting. So much that if we had any around I could eat an entire batch in one sitting. No kidding! The problem was that we bought the frosting in the tubs from the inner aisles of the grocery store. Not such great ingredients in those. They are full of hydrogenated fats, artificial colors, and poor-quality sweeteners.
Then, I had my first taste of real cream cheese frosting, homemade! So delicious. I will never use tub frosting again. Plus, with this frosting recipe, you even get healthy fat into your favorite sweet treat!
Yield:

Makes approximately 2 cups
Easy Cream Cheese Frosting
The kiddos at our recent birthday bash certainly enjoyed it!