I grew up eating lefse during the holidays and it was always a favorite treat. We have been gluten-free for years now and I decided it was time to come up with a grain free version of this holiday favorite. This recipe took a bit of work, but it was worth it because these grain free lefse are delicious!
Grain Free Lefse
Ingredients:
6 cups potatoes (cooked and riced or pureed)
1 stick grass-fed butter (1/2 cup)
1/2 cup heavy cream
1 tsp sea salt
2 cups cassava flour, plus more for dusting — where to find
Directions:
First, some tips: your potatoes have to be either riced or pureed, there can be NO lumps. I do not have a ricer, so I pureed them in my food processor. Second, you really need some of the special Lefse making equipment. Namely: the griddle, the lefse stick, and the lefse mat. These assure that your lefse is made to perfecti0n! HERE is a kit that has everything needed.
Here is how I prepared my potatoes: boiled, mashed, pureed –> perfecti0n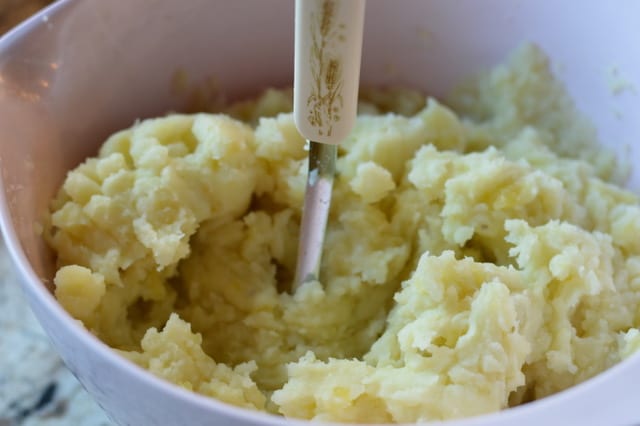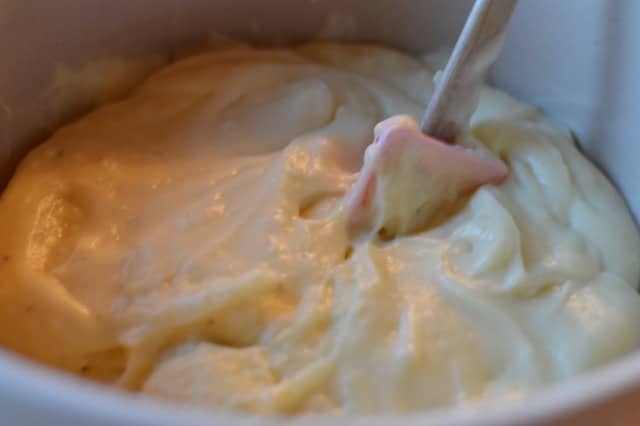 Combine potatoes, butter, cream, and salt together in a large mixing bowl
Cover with plastic wrap and chill for 2 hours or overnight
Once well chilled, stir in the flour
Divide dough into balls about 1.5″ across, depending on how large you want your lefse
Heat a griddle to 350°F
Generously flour your work surface
Put your sleeve on your rolling pin and dust that with flour
Roll dough very thin, like 1/8″
Using your lefse stick, gently lift your dough off the work surface and place it onto the hot griddle
Let it cook about 2 minutes, then use your lefse stick to flip the dough
Place in on a lefse mat and cover with another lefse mat (this keeps them from drying out)
Continue until all of your dough balls are used up
Store in a plastic bag in the fridge
Serve with your favorite filling. We love butter, cinnamon, and sugar!
IMPORTANT: to reheat and serve, warm them up in a dry skillet on medium-high heat. It will soften them. Otherwise they will be very brittle and won't roll up well
This recipe makes 50, because I share these with friends and family over the holidays
My kids LOVE their grain free lefse!