I have to be frank, there are more mornings than I would like to admit where I simply wanted coffee and chocolate for breakfast. Pure caffeine and sugar rush to start my day. Especially after having kids and discovering an entirely new level of sleep deprivation! While it does cause a sudden spike in blood sugar, which leads to a spike in adrenaline and really gets you going, you inevitably crash. This begins the cycle of chasing that sugar rush all day long!
As I dove deeper into my nutritional research and diet hacking, I discovered the wonders of everything coconut. Coconut oil and coconut butter actually give your metabolism a boost and also provides your body with immediate energy. Why? Because coconut oil is high in Medium Chain Triglycerides, which are fatty acids that are metabolized differently than most other fats, leading to beneficial effects on metabolism. They also bypass the liver and go right to where energy is needed, especially the brain.
What does all of this fatty acid talk mean? That you can have metabolism-boosting healthy chocolate for breakfast, that's what!
The cocoa also provides antioxidants. Plus, I used stevia in favor of other sweeteners because it does not affect blood sugar. So these chocolates nourish your body and give you lasting fuel.
P.S. These also make GREAT potty training treats for the kiddos!
Yield:

Makes approximately 30 little chocolate chunks
Metabolism Boosting Healthy Chocolate Chunks
Coconut oil and coconut butter actually give your metabolism a boost and also provides your body with immediate energy. Now you can have "healthy" chocolate any time!
Ingredients
1/2 cup coconut butter
3 Tbsp coconut oil
1 Tbsp cocoa powder
1/2 tsp Stevia
Pinch sea salt
If you want to make these really tasty, add a drop of peppermint essential oil to the mix.
Instructions
Melt coconut butter in a small saucepan over low heat.
When melted, pour into a small bowl and add in coconut oil, cocoa powder, stevia, and sea salt.
Transfer to a plastic bag and put bag into the fridge to cool and harden up.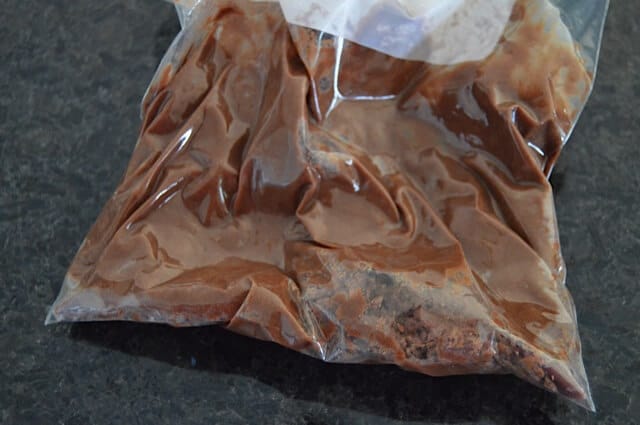 Take the bag out of the fridge and mash it up with your hands, it will have the texture of thick frosting.
Then snip off a corner.
Squeeze the chocolate into little chunks on a Silpat lined baking sheet (the Silpat is very necessary to help you get them off of the sheet once they are hardened!).
Place the baking sheet into a deep freeze and allow them to harden.
Pop them off of the Silpat and put them into a bag or glass jar.
Store in the freezer and enjoy!
Notes
I only use therapeutic grade essential oils when using them in my cooking, you can find them HERE.
Recommended Products
As an Amazon Associate and member of other affiliate programs, I earn from qualifying purchases.