I grew up eating my dad's homemade burritos every other weekend (my parents were divorced and we were with my dad every other weekend). His recipe consisted of tortillas, pureed beans, Mexican rice, cheese, sour cream, and jalapeños. Of course, I needed to know how he made his canned pickled jalapeños so crunchy and amazing. He shared his recipe with me and now I am sharing it with you! I only changed one thing, I swapped the sugar for Swerve (a sweetener that does not affect your blood sugar, and that actually tastes good!).
Easy and Fast No Water Boil Canned Pickled Jalapeños
Ingredients:
7 cups sliced jalapeños
4 cups water
4 cups vinegar
1/2 cup Swerve sweetener — where to find
1/3 cup sea salt –it must be pure sea salt, like this
Directions:
Slice jalapeños and set aside.
Sterilize 4 glass quart jars.
Pack peppers into the jars (you might want to wear gloves, or definitely avoid touching your eyes)
Bring water, vinegar, swerve, and sea salt to a boil — this is your brine.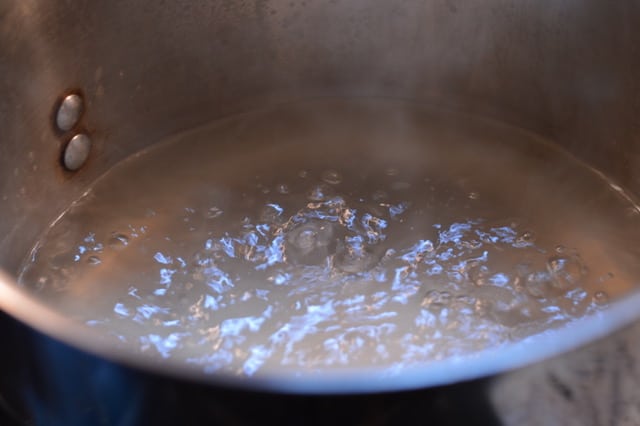 Pour brine over peppers until 1/2 inch from the top of the jar.
Using a clean towel, wipe the rim of the jar.
Place a sterilized lid on top.
Allow to cool, the lids should pop sealed.
Monitor for 24 hours, if the lid does not pop down, then place the jar in the fridge as it will spoil without a good seal.
Place the sealed jars in storage away from heat and light; the canned pickled jalapeños last for up to 2 years.
Makes 4 quarts of canned pickled jalapeños.
CLICK HERE to share "Easy and Fast No Water Boil Canned Pickled Jalapeños" on Google+