I love getting my kids into the kitchen whenever I can so they can learn where our food comes from. My favorite recipes to include them in are the ones that require no kitchen tools. This minimizes fighting over who gets the bigger spoon or who gets to stir first! Healthy snacks are a must in our house! Simple recipes are also a bonus. This recipe could not be any easier, or more fun for the kiddos. Plus, they taste very similar to caramel! Apricots are also a good source of vitamin A, potassium, and fiber.
Ingredients:
Directions:
In a double boiler, or two saucepans stacked together (with water in the bottom pan): heat the chocolate over low-medium heat
Stir until the chocolate is melted
Dip the apricots into the chocolate and place them on wax paper, this is the part the kids get to do!
If you like, you can even sprinkle on a little sea salt
Allow to cool, it's best if you put them in the fridge
Enjoy!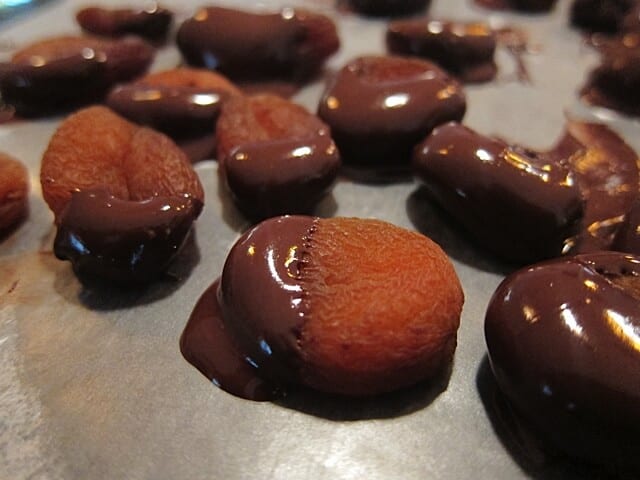 CLICK HERE to Pin this post