I love finding ways to make breakfast easy. It's the busiest part of our day! I have to get four kiddos and one husband fed and get the day started. I am never one to cave to convenience foods though because they are often made from poor quality ingredients and are super high in sugar.
Healthy breakfast muffins have become quite a hit in our house. I play around with the ingredients a bit and the kids love it when I change them up. Sunday I bake up a batch of Healthy Breakfast Muffins and it lasts us until Friday! That was easy.
Yield:

Makes approximately 18-20 muffins
Healthy Breakfast Muffins
Whip up these healthy breakfast muffins for the family when you need a quick breakfast for those busy mornings. You can play with your favorite add-ons.
Ingredients
4 bananas
3 pastured eggs
1/2 cup almond butter
1/4 cup unsulphured molasses
1 tsp vanilla
1/3 cup coconut flour
1/4 cup shredded coconut
1/2 tsp baking soda
1/2 tsp aluminum free baking powder
1/2 tsp cinnamon
1/4 tsp sea salt
Instructions
Preheat oven to 350°F.
Place the bananas in a large mixing bowl and mash them with a potato masher or a fork. I like to leave them a little chunky because it leaves little banana chunks in the muffin.
Add the eggs, vanilla, molasses, and almond butter to the bananas and stir to combine.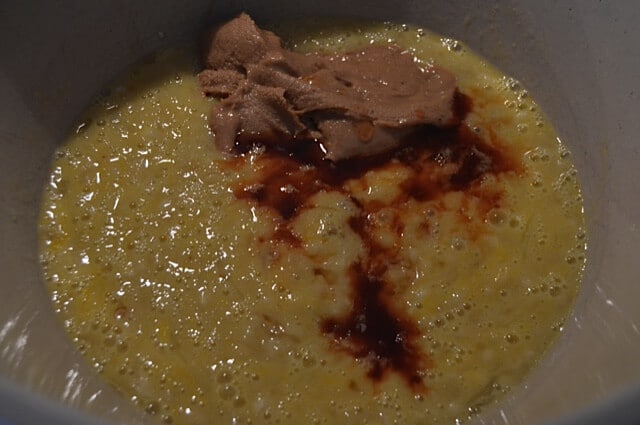 Add dry ingredients to wet ingredients and mix it all together.
Stir in raisins any additional ingredients. We use raisins, blueberries, chocolate chips, or nuts.
Bake for 30 minutes, or until a toothpick inserted into the middle comes out clean.
I store them in a large Tupperware in the fridge, they last up to one week.
Notes
You can find silicone muffin cups here.
Recommended Products
As an Amazon Associate and member of other affiliate programs, I earn from qualifying purchases.
P.S. If you want to find the best gluten-free items online (best prices around, believe me, I have checked!) with free shipping, I highly recommend Thrive Market, they even have a special Gluten Free section. CLICK HERE to check them out!
Watch the video below for more info