Dragon Time Essential Oil
About:
The aroma of Dragon Time is designed to invite positive emotions for women, especially during their monthly cycle. This blend is recommended for both young and mature women.  Its sweet, herbaceous aroma can help promote feelings of stability and calm during occasional times of moodiness.
How to Use:
Topical: Dilute 1 drop with 1 drop of V-6, olive oil, or coconut oil and apply to the desired area as needed.
Aromatic: Diffuse up to 30 minutes 3 times daily.
Ingredients:
Clary sage (Salvia sclarea)
Fennel (Foeniculum vulgare)
Lavender (Lavandula angustifolia)
Marjoram (Origanum majorana)
Yarrow (Achillea millefolium)
Jasmine (Jasminum officinale)
Where to purchase:
Retail: $66.12 USD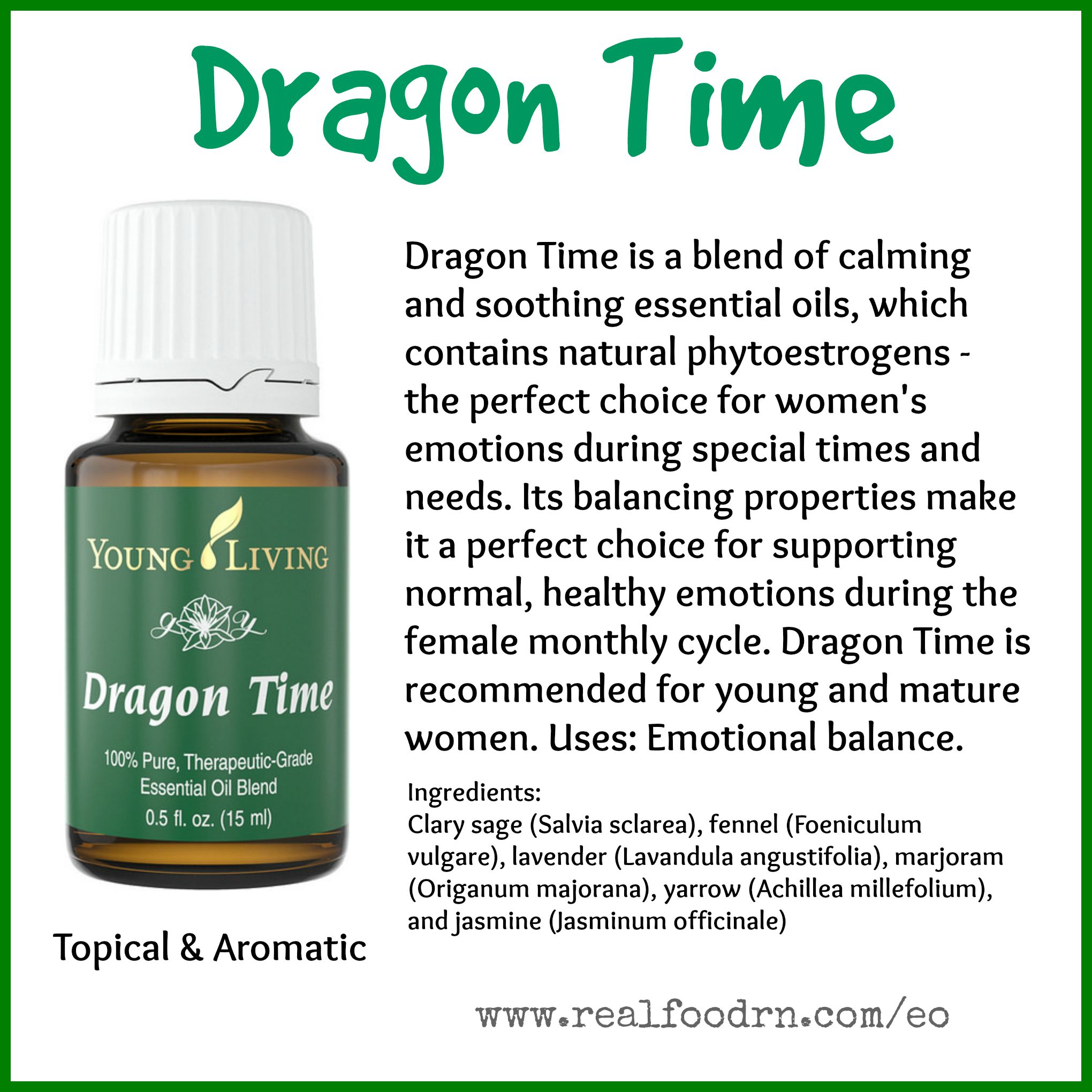 How to Get Started with Essential Oils