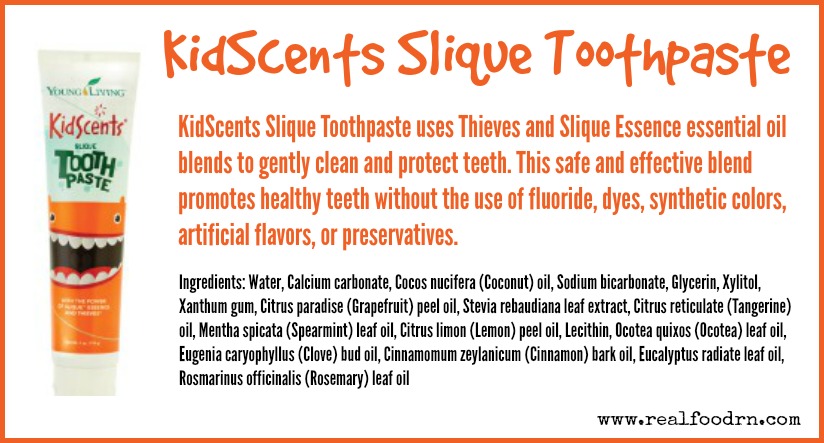 KidScents Slique Toothpaste
About:
KidScents Slique Toothpaste uses Thieves and Slique Essence essential oil blends to gently clean and protect teeth. This safe and effective blend promotes healthy teeth without the use of fluoride, dyes, synthetic colors, artificial flavors, or preservatives.
How to Use:
Use morning, night, and after meals to help young smiles stay healthy and vibrant.
Ingredients:
Water
Calcium carbonate
Coconut (Cocos nucifera) oil
Sodium bicarbonate
Glycerin
Xylitol
Xanthum gum
Grapefruit (Citrus paradise) peel oil
Stevia rebaudiana leaf extract
Tangerine (Citrus reticulate) oil
Spearmint (Mentha spicata) leaf oil
Lemon (Citrus limon) peel oil
Lecithin
Ocotea (Ocotea quixos) leaf oil
Clove (Eugenia caryophyllus) bud oil
Cinnamon (Cinnamomum zeylanicum) bark oil
Eucalyptus radiate leaf oil
Rosemary (Rosmarinus officinalis) leaf oil
Where to purchase:
Retail: $9.54USD

How to Get Started with Essential Oils