Grounding Essential Oil
About:
Made with White Fir, Black Spruce, Ylang Ylang, Pine, and more, Grounding essential oil blend creates feelings of stability, clarity, and spirituality and can create an atmosphere perfect for finding self-awareness and confronting negative emotions. Diffuse Grounding essential oil or apply it topically to stabilize your day and to cope with life's daily challenges.
Formulated by D. Gary Young, Grounding was created to provide the emotional strength that helps people face their problems rather than avoid them. With this proprietary blend, Gary hoped to help individuals address the issues in their lives with confidence and wisdom, thus reducing poor choices that lead to unhealthy relationships and an imbalanced life. With this anchoring tool, you can feel empowered to work through life's challenges with greater self-awareness.
Essential Oil Uses:
Diffuse in the evening for a relaxing, grounding aroma
Dilute and apply directly behind the ears and on the wrists, nape, and temples to help with everyday decisions
Use the calming, balancing aroma while practicing yoga, meditating, or deep breathing
Apply topically at the start of the day to create a healthy perspective
Inhale directly or add 2–4 drops to your bath for a warm, comforting aroma
How to Use:
Topical: Dilute 1 drop with 1 drop of V-6, olive oil, or coconut oil and apply to desired area as needed.
Aromatic: Diffuse up to 30 minutes 3 times daily.
Ingredients:
White Fir (Abies concolor)
Spruce (Picea mariana)
Ylang Ylang (Cananga odorata)
Pine (Pinus sylvestris)
Cedarwood (Cedrus atlantica)
Angelica (Angelica archangelica)
Juniper (Juniperus osteosperma and J. scopulorum)
Where to purchase:
Retail: $23.36 USD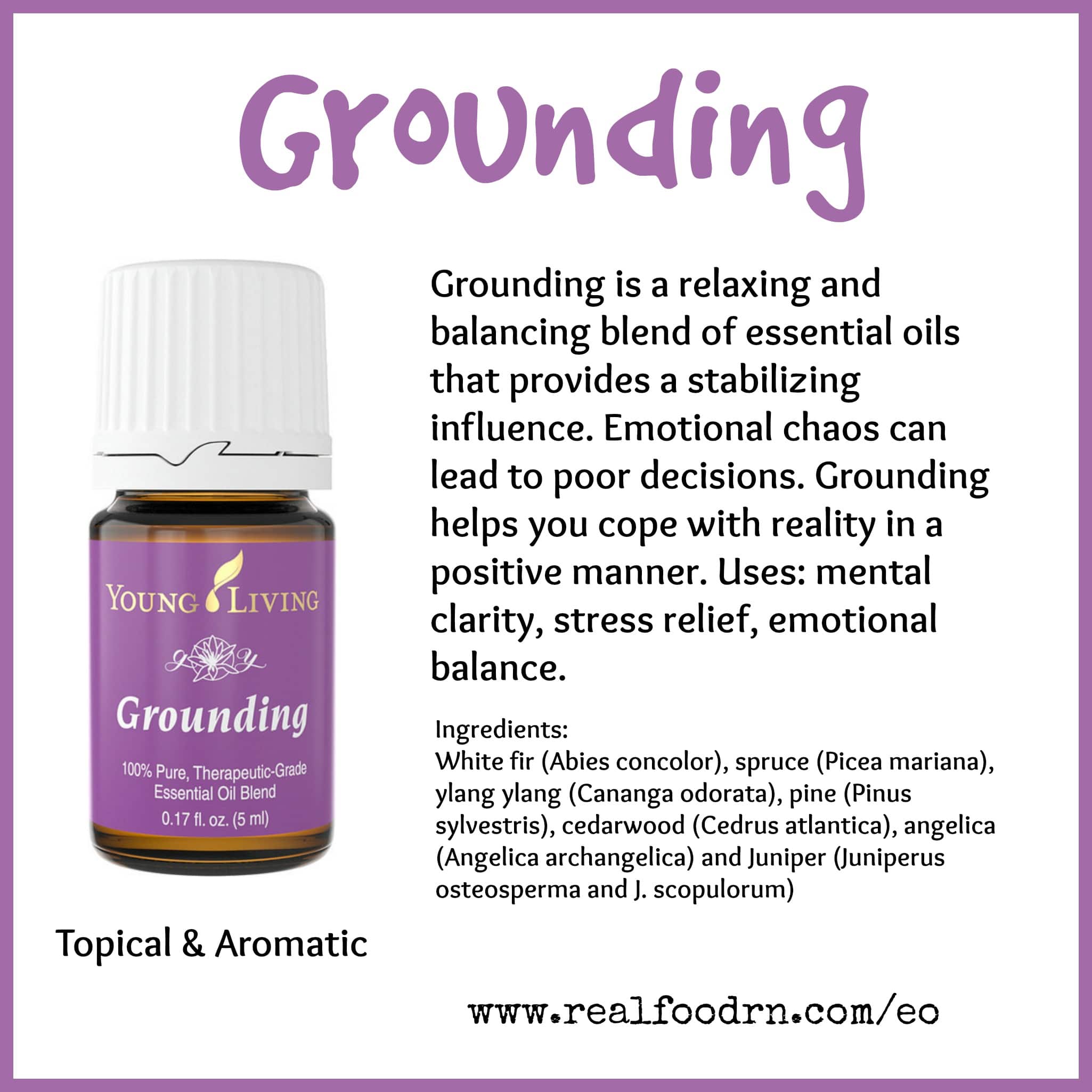 How to Get Started with Essential Oils