Egyptian Gold Essential Oil
About:
Egyptian Gold contains ancient biblical oils that can be used to enhance moments of devotion and reverence.
How to Use:
Topical: Dilute 1 drop with 4 drops of V-6, olive oil, or coconut oil and apply to the desired area as needed.
Aromatic: Diffuse up to 10 minutes 3 times daily.
Ingredients:
Frankincense
Lavender
Canadian Balsam Fir
Myrrh
Spikenard
Hyssop
Cedarwood
Rose
Cinnamon
Where to purchase:
Retail: $56.91 USD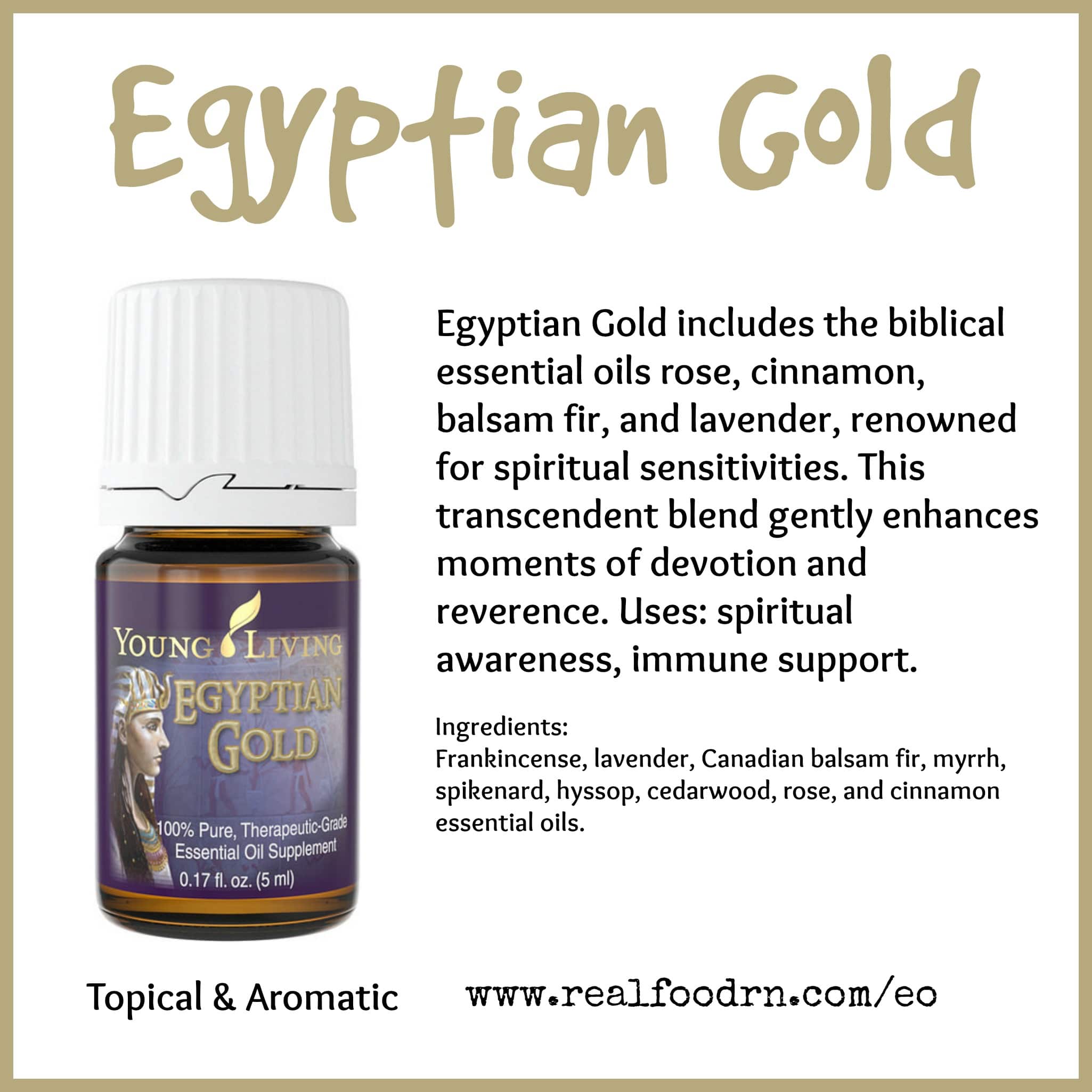 How to Get Started with Essential Oils